If you've followed my advice over the last few years, then you already know how to use WordPress categories effectively.
But now that you're using categories in a meaningful way, do you know how to get your category pages to rank well and dominate in the search engines?
Using the tip I'll share with you today, you'll be able to do just that.
However, before we begin, I need to let you in on a little secret:
By default, WordPress does not provide you with the controls necessary to create category pages that have maximum SEO juice.
Fortunately, this is where I come in 😏
Add a Unique Headline and Content to Your WordPress Category Pages
Here's the trick: All you need to do to get your category pages to slay in the search engines is to add a unique headline and some unique content.
Jaw-droppingly simple? Yep.
Possible with a default installation of WordPress? Nope.
But it is possible with the Thesis Theme, which adds these essential SEO controls to "edit category" pages in the WordPress interface: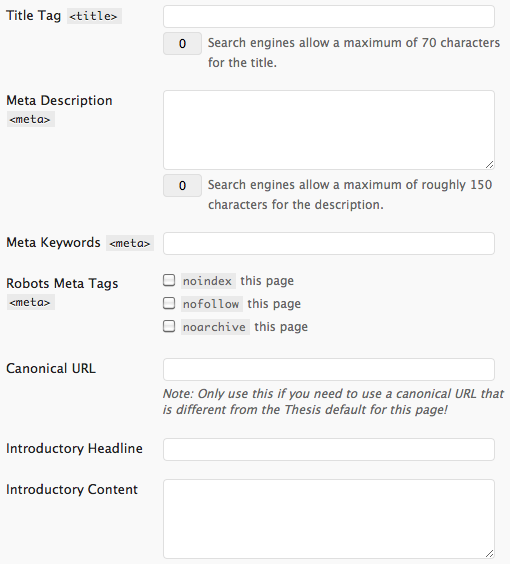 See the Introductory Headline and Introductory Content fields in the image above?
By adding unique content to those fields on each of your category pages, you will make your WordPress category pages rank better in search engines.
With Thesis, you can take your site to new heights by employing the simple strategy explained above.
If you've never checked it out before, then now is the perfect time to see how Thesis will improve your site.