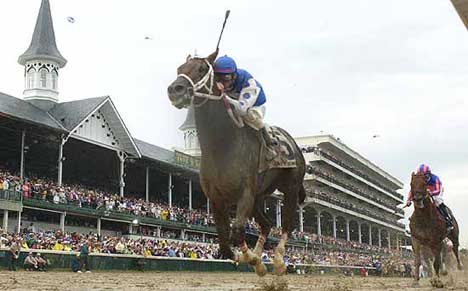 Over the next two days, the sporting world will be focused on a little piece of land in old Louisville. That land is home to the world's most famous racetrack, Churchill Downs.
Today, I'll be attending the Kentucky Oaks, and tomorrow, I'll be grilling out and watching the Kentucky Derby from home. If you're not from this part of the country, it's hard to imagine the scope of an event like this, but suffice it to say – it's HUGE in Kentucky.
Alright, we're heading out now, so I've gotta cut this one short. Be sure to watch the race tomorrow, and bet the farm on Sweetnorthernsaint while you're at it.
What, you don't trust me because I'm 0 for my last 32 races? I'm due!