Investing in great Web design is one of those things that is hard for many people to reconcile mentally. For starters, it's really difficult to know if the person you intend to hire is legitimate or not, and if you don't know how to differentiate the studs from the also-rans, then you're basically investing in a crapshoot. To make matters worse, this crapshoot can get expensive!
And then, of course, you have the issue of agility. Two weeks after you get your new design up and running, you decide to add a few features. Will the current architecture handle it? Is your design scalable and flexible enough to accommodate this, or will it fold up like a lawn chair, leaving you with unstyled, 10pt text and a horizontal scrollbar?
Hire me. Actually, don't. Well, kinda, maybe…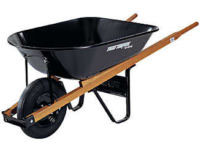 As a response to this Web design conundrum, you could theoretically hire me for a wheelbarrow of cash, and I'd work my butt off to fix you up with a killer site that has my stamp of approval.
Or, if that doesn't cut it for ya, why don't you just hire me for free? And then, instead of simply providing a one-off product for you and collecting a check, I'll be free to continually update your site's architecture by squashing bugs, adding features, and answering your questions as you work with your new site.
Wait. What?
Seriously. Hire me for free. Won't cost you a dime.
Although I've been lucky enough to be involved in some great projects over the past 10 months…
Copyblogger
SEObook
Text Link Ads
The Blog Herald
Full Tilt Poker Blog
Link Building Blog
Tubetorial
…and even this little site here
…I can safely say that the Cutline theme for WordPress is easily the best, most refined, and most robust site that I have ever developed.
It's also the cheapest.
To sweeten the pot, I even offer free support on the theme at the demo site.
Ubiquity is Key
WordPress themes are cool because they're free. By nature, free stuff becomes ubiquitous among those who find it useful. The downside of ubiquity, though, is that every little flaw, inconsistency, and hassle with your product gets exposed publicly.
Last time I checked, public exposure of this (or any? heh) kind was mostly embarrassing.
Although it was unveiled earlier this month, Cutline has already had the privilege of being adopted by the WordPress.com hosted blogging platform as a featured theme.
What does this mean for you?
It's been tested by hundreds and hundreds of people — vocal ones, believe me — and I've been able to tweak even the smallest details to make Cutline simple, streamlined, and flexible. Simply put, it's a great framework for a Web site, and it's getting better all the time thanks to an ever-growing community of users.
Want to save money, too?
One aspect of Web design that I think is grossly overlooked is the fact that not enough designers use frameworks to build new sites. In fact, you've probably been in a position where a lot of your design expense was dedicated to reinventing the wheel, when that expense really should have gone towards making a better wheel.
Instead, you spent too much money on yet another bum wheel. Pure suckage.
Cutline, meanwhile, is built on a semantically-sound platform of CSS and XHTML. As such, it's easy to manipulate and tweak to your exact specifications.
So, my point here is that the next time you think about getting a new design, I would invite you to look at starting with a great framework. Give your designer a time-tested, bulletproof foundation to begin with, and you'll end up with a better, more flexible product when all is said and done.
In my opinion, there are just a few great WordPress theme frameworks out there, and for what it's worth, I think Cutline is among them.